CHANGE is a Marie Sklodowska-Curie Doctoral Network (MSCA-DN) focused on investigating connective tissue disorders to identify key players in age-related decline in physiological functions to develop therapeutic strategies and identify treatment targets for common diseases and frailty associated with aging. It is part of Horizon EUROPE programme of the European Union and 12 Doctoral Candidates (DC) will be appointed for 36 months each.
Change Project Summary
Lifespan has significantly increased but age-related disorders severely limit healthy aging and quality of life, and are a serious burden for the society. Musculoskeletal, cardio- and cerebrovascular failure are hallmarks of physical and cognitive decline in the elderly, but importantly, are also common traits in several early onset hereditary connective tissue disorders.
In CHANGE, 12 young scientists will combine skills in musculoskeletal and vascular developmental and cellular biology and pathobiology related to aging, with expertise in cell culture, animal models, -omics, innovative high-resolution imaging and functional techniques. Exchange of knowledge and multidisciplinary collaboration between these fields of research and partners within the consortium will provide the skills, multidisciplinary knowledge and on-the-job training experience necessary to tackle the main aspects of biology of aging and age-related disorders affecting bone, cartilage, muscle and vasculature.
The consortium consists of partners from both academia and industry with excellent scientific qualifications in multiple disciplines. Each DC is appointed at one of the consortium partners. During the appointment, secondments will be performed at the premises of other partners to ensure multidisciplinary training and close collaboration. 
DC Position
DC-9 at LifeTec Group will focus on the development and validations of ex vivo disease models of cartilage and bone making use and further developing of our ex vivo osteochondral platform and state-of-the-art bioreactor technology. These models will then be used to study disease progression and to assess treatment options. DC-9 will be conducting his/her research activities at our company LifeTec Group which is based in Eindhoven, The Netherlands. 
DC-9 will work at LifeTec's premises in a multidisciplinary team of bioengineers and biologists under supervision of Linda Kock. Coherently with the Marie Curie Training Program the DC will be involved in many different aspects of research, and will work closely together with some of the other DCs within the network. Furthermore the DC will take part in training programs, summer schools and workshops, and will be sent for secondments at several of the other institutions that form the network.
For specific questions about the vacancy, contact jobs@lifetecgroup.com. Please note that the application procedure is described below and that applications via our website or e-mail will not be considered.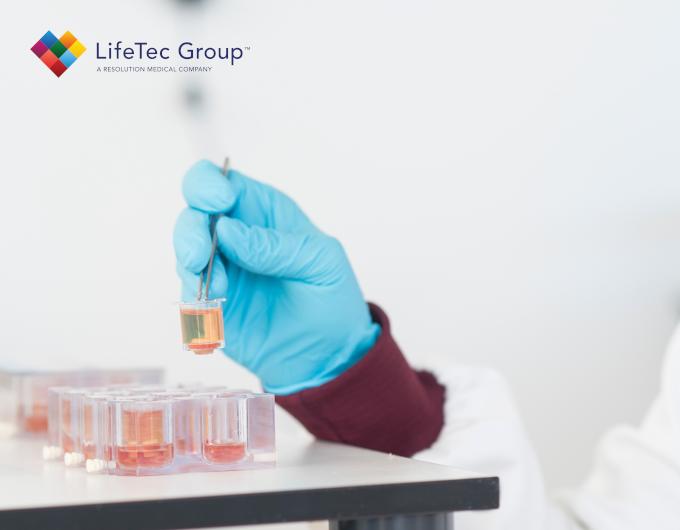 Profile
An ideal DC candidate will hold a Master's degree and have excellent marks from his/her previous studies and courses along with experience in one or more of the relevant fields. Excellent written and oral communication skills are a must. 
Furthermore, the candidate has/is: 
• A MSC degree in Biomedical Engineering, Mechanical Engineering, Physics, or equivalent title 
• Enthusiastic about pursuing a research project within an industrial organization 
• Knowledge and experience in working with bioreactor systems 
MSCA-DN Eligibility Criteria
There are strict eligibility requirements for the DC positions in MSCA-DN. Please ensure that you qualify before applying, as ineligible candidates cannot be considered. 
• Applicants should not have resided or performed their main activity (work, studies, etc) in the country of the host institution for more than 12 months in the 3 year period immediately prior to the start date of the research. 
• Applicants for the DC positions should be in the first 4 years (full-time equivalent) of their research careers and not yet have been awarded a doctorate. This 4 year period is measured from the date of obtaining the degree which would formally entitle to embark on a doctorate. 
MSCA-DN offers an attractive salary and working conditions. A unique feature of MSCA-DN is that during the research, DC students will be given the opportunity to perform secondments at the facilities of other consortium members. DC students will benefit from a dedicated training program in the various fields of expertise of the consortium partners. Salary is complemented with a mobility allowance. 
For more information on MSCA-DN, visit https://marie-sklodowska-curie-actions.ec.europa.eu/
Application
To apply for this position, send your CV, motivation letter and at least a reference letter before December 8th to the following email address: change_project.msca@unipv.it
Please state the DC reference 'CHANGE DC-9' in the subject line. 
Write an open job application