3 - 6 months
BSc student
Eindhoven
Ex vivo organ perfusion is a promising technique for preserving organs outside the body. LifeTec Group has expertise in this field and can maintain tissue viability for over 16 hours. To extend perfusion times, a more biomimetic mechanical environment is needed. Would you be interested in taking on the challenge of designing a more realistic environment for the heart and making a valuable contribution to the healthcare industry?
Project description
Ex vivo organ perfusion aims to preserve an organ functional and viable outside the body. Ex vivo perfusion has emerged in the past decades as a possible alternative during transplantation procedures to expand the viable donor pools as well as a platform that allows the assessment of device application, new therapies and tissue response to drug treatment. To allow this, organs need to be maintained viable from at least 2 days to up to 14 days.
In the in vivo situation, any organ is surrounded by other tissues, which can be either other organs, connective tissue, muscular tissue or bone. All of these surrounding tissues will apply specific forces and movements to their neighboring organs.
LifeTec Group has great experience and knowledge with several ex vivo organ platforms. LifeTec Group is currently capable of maintaining tissue viability >16 hours. The PhysioHeart platform (see it beating here), is an ex vivo perfusion isolated beating heart set-up. The tissue decades over time due to, amongst others, the mechanical environment it is currently in. To prolong the perfusion times over 24 hours, a more biomimetic mechanical environment is required. Where we expect that it will reduce the amount of tissue swelling, and sores (especially long term). The other gain we expect to obtain from a more realistic environment is a more repeatable platform, to better serve our customers, which will be beneficial for both heart platforms (also see CBS). Additionally, in terms of handling and usability it would be a great win, when also functional ECG measurements can be integrated (depending on project duration and progress). 
Would you be interested in taking on the challenge of designing a more realistic environment for the heart and making a valuable contribution to the healthcare industry? Don't hesitate, contact us now!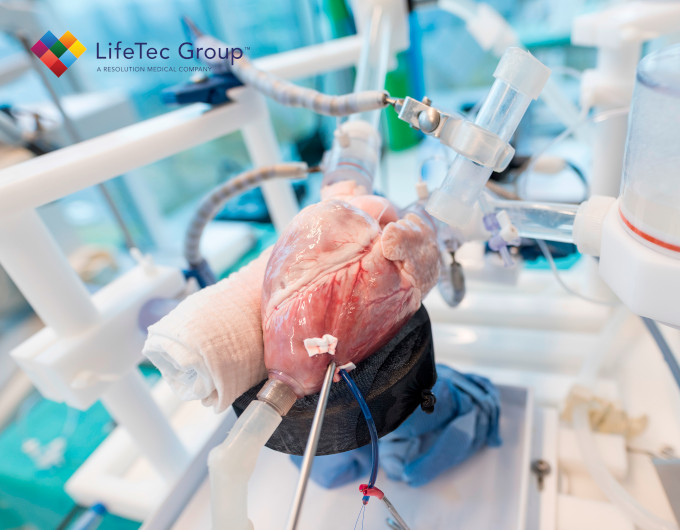 About you 
◆ Industrial design background with an interest in the health domain. 
◆ Hands-on 
◆ Communicative
◆ Team player
◆ Is OK with working with blood 
You will be responsible for 
◆ Defining requirements for the heart mechanical environment together with the LifeTec team 
◆ Building, assembling and testing the environment
◆ Data analysis
◆ Report and present results 
Learning opportunities 
◆ Designing, developing and testing a new tool in the biomedical field 
◆ Project planning tools
◆ Insights on ex vivo perfusion experiments
◆ Teamwork in a young and open minded company 
LifeTec Group
We are a young and international company dedicated to helping MedTech companies bring the best devices to the patients as soon and as safely as possible. The company core activities are performing preclinical contract research and developing and facilitating platforms in which medical devices or new techniques can be tested or physicians can be trained on, using animal organs from the slaughterhouse. The total platform results in a set up to be as lifelike and as close to the clinical setting as possible. Testing on these platforms can minimize animal testing and serves as a step bridging the gap between the in vitro and the in vivo testing. We are a team of pioneers that think in possibilities and are always there to help each other and collaborate.
Contact: internships@lifetecgroup.com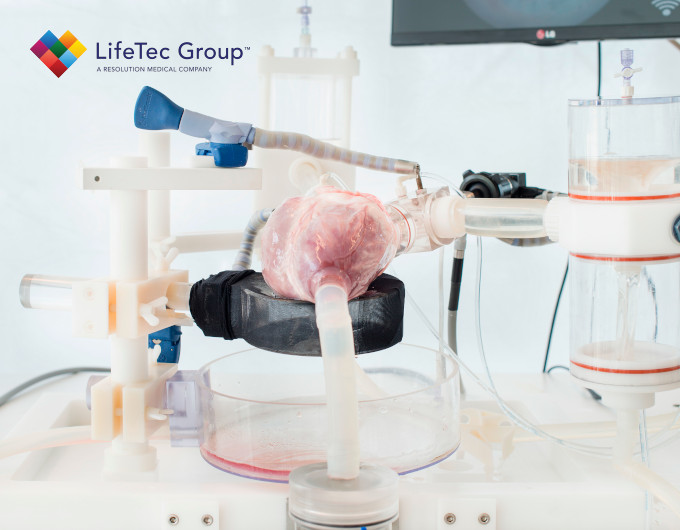 Write an open job application