Milano!
This year's EACTS conference was held in the beautiful city of Milano! It was a great experience to be immersed in the cardiac surgery scene once again, and it was very exciting to see so many visitors on the exhibit as well as a very nice portfolio of companies presenting themselves. And of course Milan presents a great whealth of pretty scenes and great food to follow the interesting days at the conference.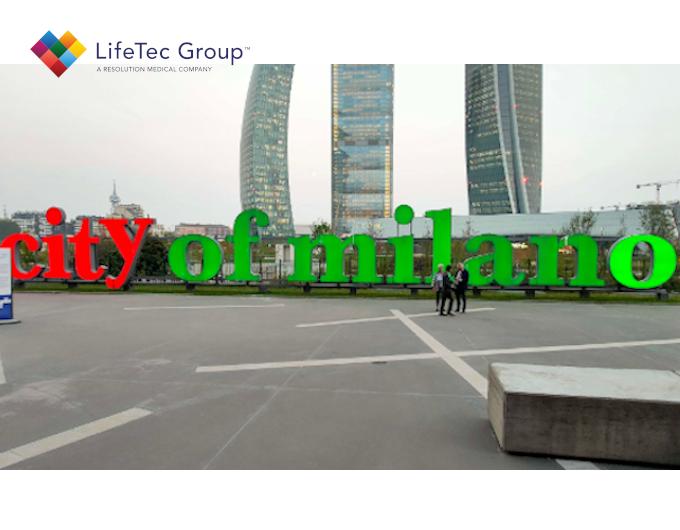 Cardiac BioSimulator
LifeTec Group's focus is very much on BioSimulation: mimicking in-vivo conditions for education and skills training without needing animals or patients to gain expertise is hugely valuable, and for this reason we brought our Cardiac BioSimulator to our booth at the EACTS conference exhibit. Our team, consisting of Alicia, Bertus, Rebecca and Marco, were constantly in many interesting discussions with cardiac surgeons and medical students about how useful it is to practise an intervention - especially for new devices or surgical techniques - and then being able to see the results of your surgery when the heart is put back in the BioSimulator and exposed to physiologically relevant pressures and flow.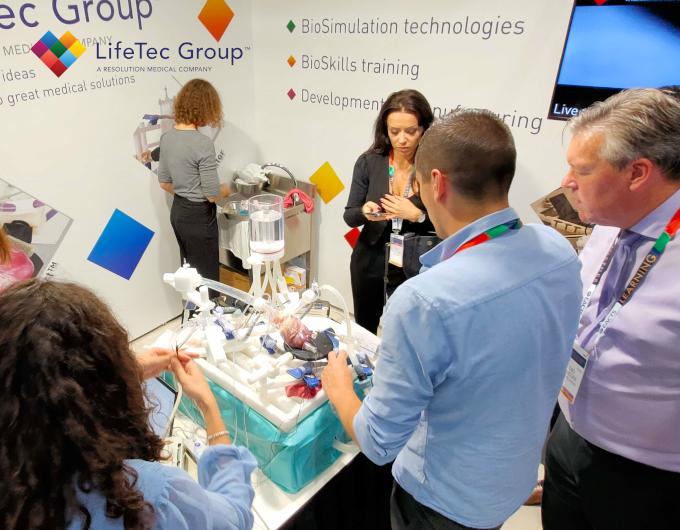 BIOSIMULATION FOR R&D
Besides the value that BioSimulation has for education and training, it is also very useful in an R&D setting to assess the implantation procedure as well as the function of new concept devices. As you may have seen in our pre-EACTS messages, we had sent out open invitations to come to our booth for some hands-on interaction with our Cardiac BioSimulator. On the first day of the event, we worked with a research group from the University of Bologna who are developing a sensorized heart valve that can measure whether or not the leaflets of the heart valve are moving as they should. They were interested to learn how their technique would work in a real heart. With the great support from dr. de Weger, we were able to implant their valve prosthesis and demonstrate that their concept indeed worked as expected.
Hands-on surgery!
On the second day of the event, we were able to work with a team from Novostia; a three-leaflet mechanical valve prosthesis that mimicks the native aortic valve's three-leaflet design, and is showing promising results in terms of low thrombogenicity as well as good durability. Also in this case, the valve implantation was performed on our booth, drawing quite some attention from people passing by, and it was amazing to see the valve fully operational inside the heart once it was running in the Cardiac BioSimulator!
What's in it for you?
What's in it for you, you might be wondering? If you are active in medical devices or clinical practise, we can support you in many ways! Our knowlegdable and experienced team of biomedical engineers can be a temporary extension of your own team, thinking along with your challenges but also being able to provide unique solutions and having acces to a lab equipped with simulation environments. When you have a great idea for a device or intervention, but don't have the technical resources to make a prototype, or you have challenges to design and manufacture a good working device concept including a delivery system, our team at Resolution Medical can support you all the way. If you already have a device prototype but you have a need for performance data or demonstrate the feasibility of the intervention, LifeTec Group has the simulation platforms to mimick the physiologically relevant in-vivo conditions in a preclinical and pre-animal lab R&D lab setting. And if you're ready to go to clinical trials but there's a need for a very relevant and realistic training to ensure success for the first patient interventions, we can help you set up and provide the right training environment. Feel free to reach out, we're happy to talk to you!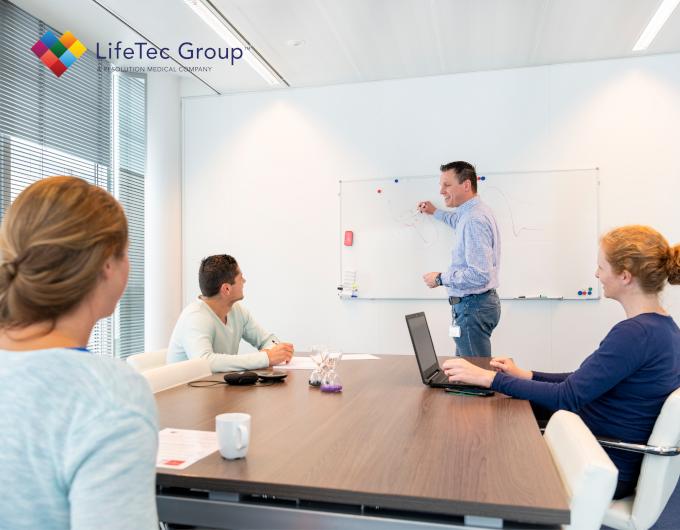 Get in Touch with us
Interested in more about what we do at LifeTec Group? Contact us!
Call at +31 40 2989393 Or e-mail us