The German Cardiology Conference DGK is just around the corner, and we are excited to announce that we will once again be teaming up with Cardiac Dimensions to showcase their Carillon Mitral Contour System® in action with our Cardiac Biosimulator.
Our Cardiac BioSimulator, a cutting-edge device that allows medical professionals to simulate complex cardiac scenarios, allowing for more accurate diagnosis and treatment planning. With this technology, clinicians can simulate a wide range of cardiac conditions and test potential treatment options, all without putting patients at risk.
Our partnership with Cardiac Dimensions allows us to demonstrate their innovative technology to a wider audience, and we are thrilled to be collaborating with them once again. Together, we will be at the forefront of advancing cardiac care and improving patient outcomes.
We will be  at the German Cardiology Conference DGK in Mannheim from April 12th to 14th. We invite all attendees to visit the booth of Cardiac Dimensions and see our Cardiac BioSimulator in action. We look forward to seeing you in Mannheim at Cardiac Dimensions Booth #140.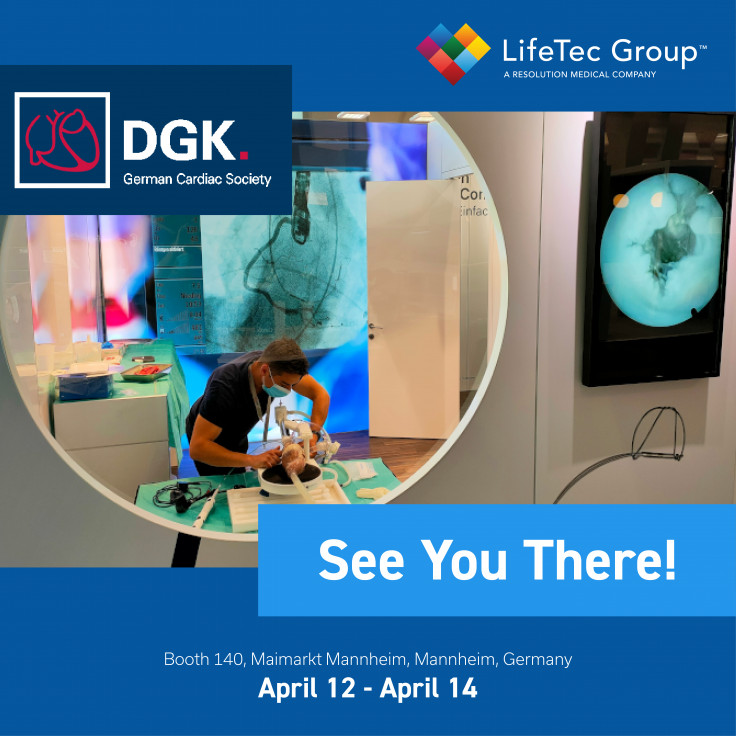 Get in Touch with us
Interested in more about what we do at LifeTec Group? Contact us!
Call at +31 40 2989393 Or e-mail us