We are happy to share that LifeTec Group is supporting the wet-lab sessions during Focus Valve 2023, the Training Course for Minimally Invasive Heart Valve Surgery. The workshop will take place from the 10th till the 13th of September in Innsbruck.
At Focus Valve 2023, we will be supporting the hands-on workshops during the wet-lab sessions at the 13th of September on aortic valve replacement and mitral valve repair with our Cardiac BioSimulator platform. 
Rebecca and Bart will be happy to discuss any ideas you might have!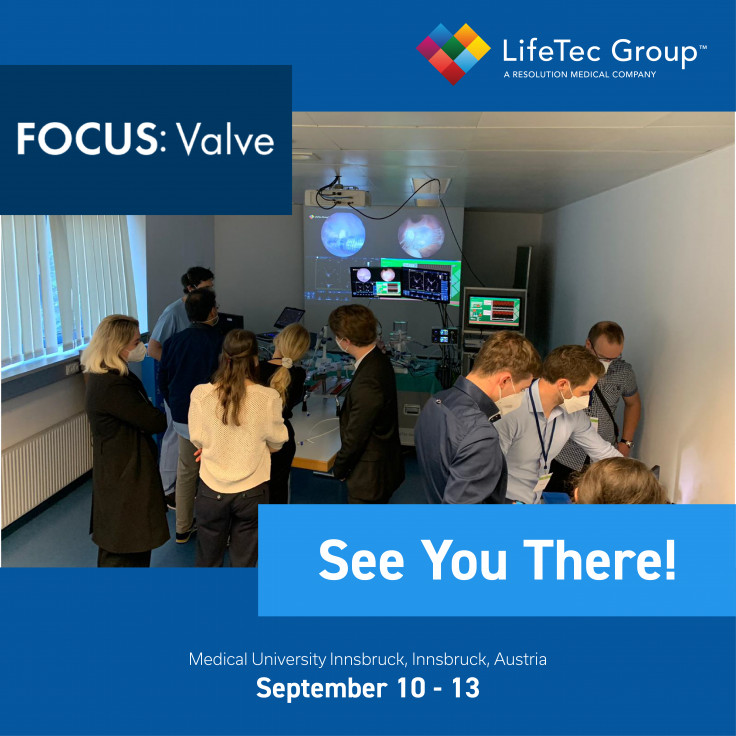 Get in Touch with us
Interested in more about what we do at LifeTec Group? Contact us!
Call at +31 40 2989393 Or e-mail us