We are happy to announce our participation in the upcoming Transcatheter Cardiovascular Therapeutics (TCT) Conference, scheduled to take place from October 23 to 26 in San Francisco, California.
We will be present at booth #241, where attendees can explore our Cardiac BioSimulator, offering physicians and researchers an exceptionally realistic training and research environment. The Cardiac BioSimulator empowers medical professionals to assess novel cardiac therapies, test the efficacy of medical devices, and enhance their understanding of interventional procedures and device-tissue interactions.
This year also marks the first time we exhibit at TCT with our parent company Resolution Medical! Together we can greatly speed up the development of new and innovative medical device technology. Marco and Jurgen from LifeTec Group will team up with our US-based colleagues at the booth and we're available to discuss collaborations, partnerships, and answer any questions you may have.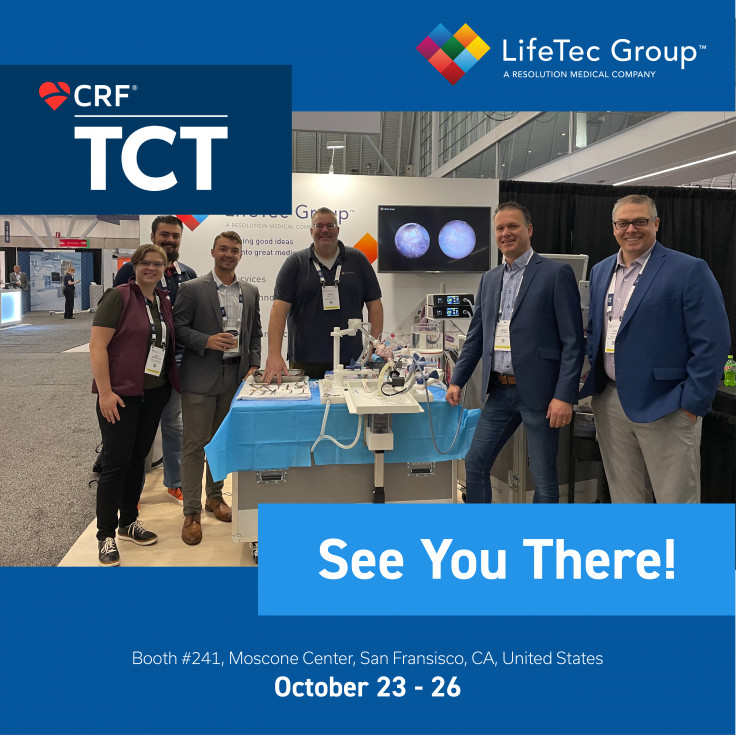 Get in Touch with us
Interested in more about what we do at LifeTec Group? Contact us!
Call at +31 40 2989393 Or e-mail us