Organs-on-chips, recyclable wind turbine blades, and hands-free food production. Although these may sound like distant possibilities, they are the focus of the NXTGEN HIGHTECH program. With the support of the National Growth Fund, over 330 organizations from the business sector and knowledge institutions are collaborating to develop new high-tech machinery and production technologies to bring these innovations to the market.
LifeTec Group Participates in the Program
LifeTec Group is proud to announce its participation in the NXTGEN HIGHTECH program. With our expertise in the field of biosimulators, we are committed to contributing to the development of cutting-edge technologies and solutions. Working on technology that enables miniature diagnostics ('Lab-on-Chip'), with which organs can be imitated ('Organ-on-a-Chip') or replaced (artificial organs) and accelerate the search for new medicines and therapies, possibly without animal testing. Our partnership within this program will allow us to work alongside other industry leaders and knowledge institutions to address pressing societal challenges and help position The Netherlands at the forefront of the global high-tech sector.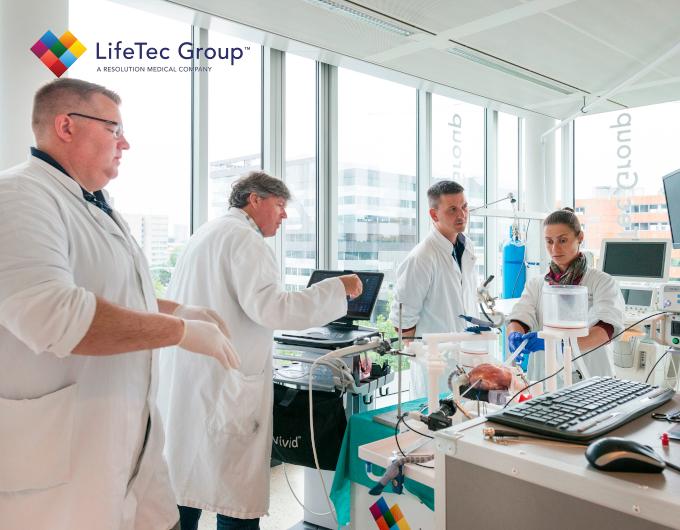 LifeTec focusing on blood circulation bioreactor
Within the context of the NXTGEN program, LifeTec will be focusing on creating a bioreactor system in which blood can be circulated while causing minimal blood damage. Furthremore, we will investigate methods to reduce the need for heparin as an anti-coagulation treatment. With such a bioreactor system, LifeTec Group can play an important role in testing blood compatibility next to functionality of components that are developed by the other partners, such as sensors, membranes, and/or vascular grafts. Beyond the program, this should also enable LifeTec Group to apply the blood bioreactor and methods as a service to support medical device innovations in an early stage of development. If you're involved in R&D on new implantable device technology that will be in contact with blood, then it will interesting to follow the progress in the NXTGEN project!
Get in Touch with us
Interested in more about what we do at LifeTec Group? Contact us!
Call at +31 40 2989393 Or e-mail us