We are happy to share our new plans for prototyping capabilities here in Eindhoven! The merger between Resolution Medical and LifeTec Group resulted in an extension of services in Minneapolis already and will have a similar effect in Eindhoven. This means LifeTec Group will start setting up the capabilities to help clients with developing their devices both in concept designing as well as low quantity production.
Since LifeTec Group is active in the evaluations and clinical training of medical devices, the development process can become much faster if both prototyping the latest changes and evaluating these on one of our simulators can be done under the same roof, even on the same day. This has already been experienced at Resolution Medical in Minneapolis, where devices are being developed in the same building where the Cardiac BioSimulators are installed. This combination makes it possible to test multiple adaptations or design iterations on the same day!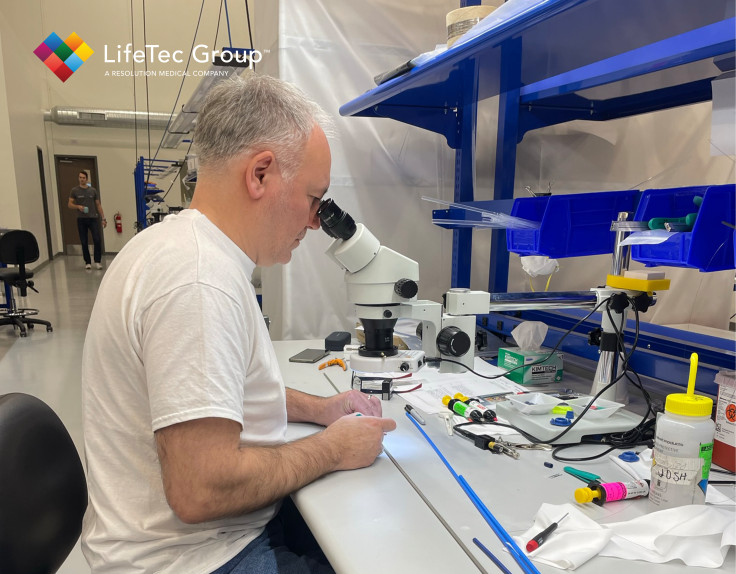 Normally, it would take years to set up a prototyping lab due to the skills and know-how required, but those years of experience are already present at Resolution Medical. Some weeks ago, our colleagues Marcel and Bart had an introduction and training at Resolution Medical on prototyping. They had lots of fun and it was very interesting to meet the team and get familiar with their facility and way of working. This will also help jump-start our prototyping activities in the Eindhoven lab. 
The plan is to set up the initial prototyping capabilities in Eindhoven with dedicated space and equipment. While the basics are being installed, we will undergo more intensive training at Resolution Medical, with likely more exchanges to follow.