LEARNING FROM EACH OTHER
Activities to get our teams to work together seamlessly are in full swing, both in Minneapolis and in Eindhoven. Engineers from both sides are already engaging with each other to learn new capabilities and how to best make use of them. Also our management teams are learning from each other, exploring and implementing strategies and planning the rollout of integrated services to more fully serve our clients.
First clients already served
Very soon after our press release, the first group of the LifeTec team consisting of Jurgen, Marco and Sjoerd, visited the new colleagues in Fridley, Minnesota. We immediately set up the first Cardiac BioSimulator in the new BioSim Lab facility, and right away we were involved in ex-vivo device prototype assessments with several clients. Everyone involved was impressed with the speed and insights that such a BioSim experiment provides, and it was great to work together as a team on these first assignments.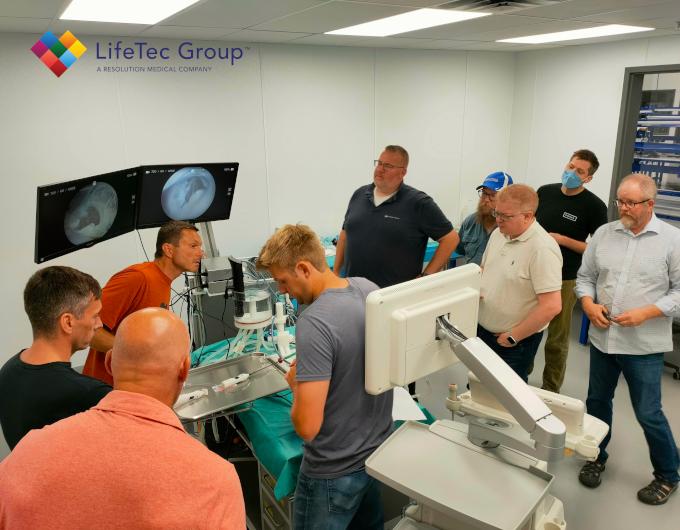 First BioSim training on the way
A couple of weeks later, a delegation from Minneapolis visited the Eindhoven location. Sara joined to dig into financial integration and administration with Naudia, while Jake and Taylor took part in hands-on Cardiac BioSimulator training. The BioSim Lab activities in Minneapolis will be run by the local team with support of the LifeTec team, and hence training is a major focus early on in our new relationship. According to our trainer Davy, Jake and Taylor did very well and especially enjoyed the 'system troubleshooting' part where they were instructed to secretly sabotage each other and subsequently solve whatever they were presented with.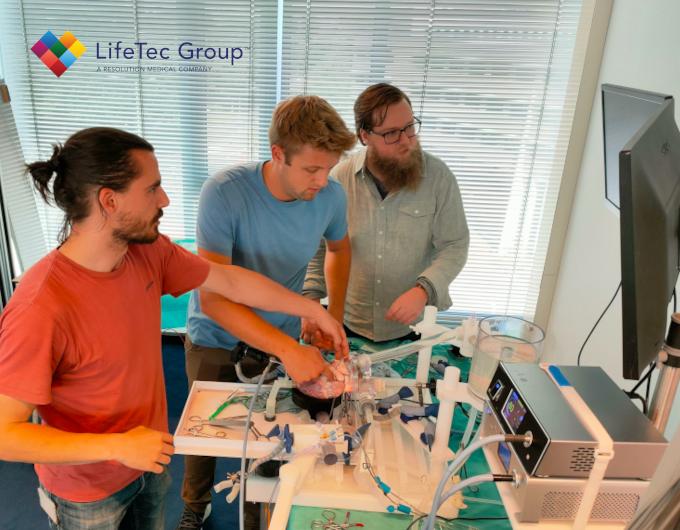 First PhysioHeart experience
Besides being trained on the Cardiac BioSimulator, the US-team also grabbed the opportunity to see some of the other biosimulation platforms we are applying at LifeTec Group. As can be seen in the picture, Jake, Taylor and Sara were quite impressed by seeing a real living heart without a body around it for the first time! Also this PhysioHeart platform will be available in our Minneapolis SimLab in the near future.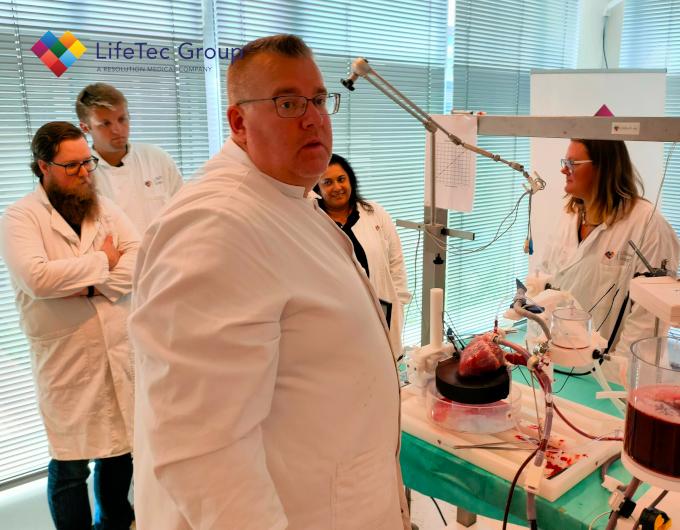 NICE PEOPLE TO WORK WITH!
Perhaps the most important of all is that everyone enjoyed working together and getting to know each other. We could clearly see that our approaches and mindsets are similar. After the serious work during the day, we also enjoyed getting to know each other more socially. In Fridley, we enjoyed some pizza and beers at the local brewery called the "Forgotten Star" and this new tradition was honored as well in The Netherlands, where we visited the "La Trappe" monastery where monks still brew the traditional "Trappist" beers. It has been truly a pleasure to see both people and projects starting to integrate this well.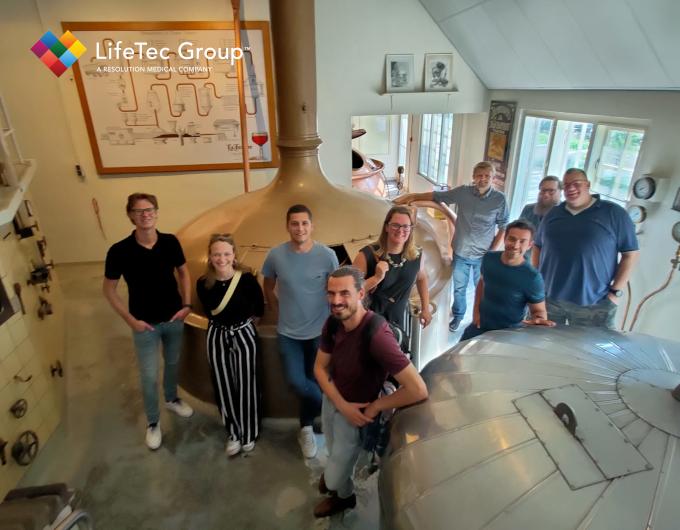 WHAT'S IN IT FOR YOU?
In medical device innovation, teamwork is just as important as the capability to make something new. If you have a strong team that works well together and understands needs and capabilities, you will surely benefit. This applies not only to our two teams coming together. When you work with us as a client, we also want to form a strong team with you while we work on the same goal: to make sure that future patients will benefit from the innovations that we can bring together!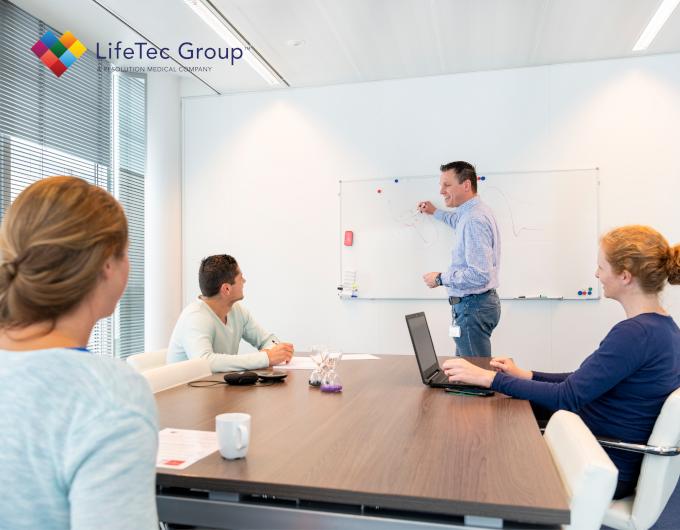 Get in Touch with us
Interested in more about what we do at LifeTec Group? Contact us!
Call at +31 40 2989393 Or e-mail us