Sad to say goodbye
It is with a mix of gratitude and sadness that we say farewell to two exceptional individuals, Alicia and Davy, who have played significant roles within LifeTec Group. Their time with us has been filled with memorable moments, hard work, and remarkable achievements. 
Davy
Davy first joined the LifeTec team as an intern, for his graduation project of his BioMedical Engineering study at the Eindhoven University of Technology. In that project, Davy investigated the distribution of proteoglycan in cartilage tissue, where proteoglycan is important for the hydration of the cartilage tissue in skeletal joints and its capacity to bear compressive loads. 
During the graduation project, we were quite impressed with Davy's skills and creative thinking and Davy was really interested in our approach to BioSimulation research, so the decision was quickly made for him to join our team at the end of 2016.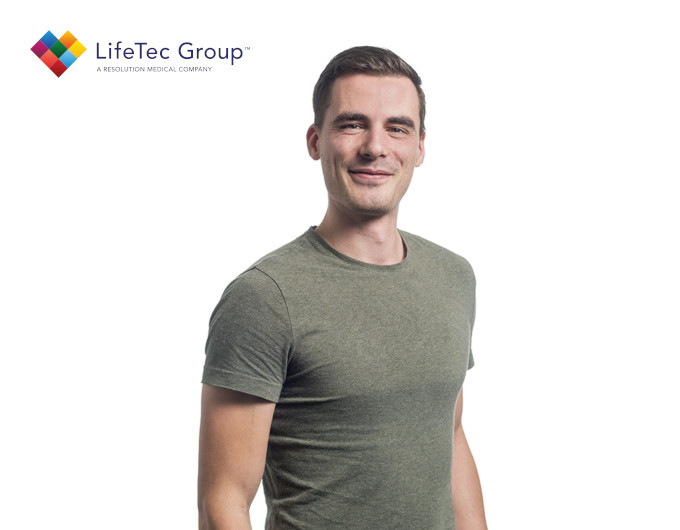 Since that time, Davy has played an important role in our team as the creative force behind many research projects, both internal and external. In internal projects his focus was aimed at ongoing ex-vivo platform R&D, building out our osteochondral platform from a static culturing device for bone and cartilage plugs to include compressive loading at first and later combined compressive and shear loading. Davy also supported the ongoing developments of protocols and (electro-)mechanical parts of our PhysioHeart and Cardiac BioSimulator platforms, and became project leader in some of the larger R&D projects that supported this. Most notably, Davy was leading the downsizing of our Cardiac BioSimulator to a portable platform so that it became a lot more practical to travel with it. And last but not least, Davy's out of the box thinking and creative mind has proved invaluable in many of our client-assignments involving early-stage device assessment studies, which took place all over the world. 
But as time moved on, Davy became very interested in sustainability topics and wanting to improve the world in which we live from another perspective. Davy found a new challenge in a job that perfectly fits that new interest. And even though we are sad to see him leave us, we're very happy that Davy can chase his new ambitions. We wish him all the best for the future!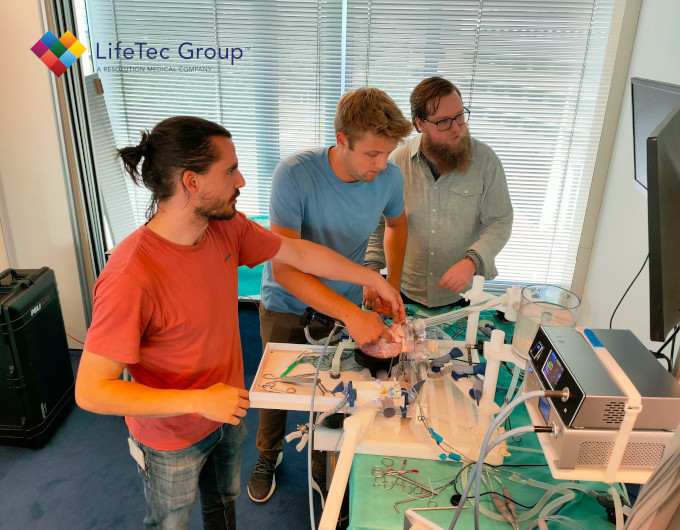 Alicia
During the 3-year period at LifeTec Group, Alicia quickly integrated into our team and in her cheerful demeanor turned into a real motivational team player that could make good progress in the research that she was working on. Also externally, Alicia did a great job in building a good network, making many valuable connections amongst which with prof. Bart Spee from Utrecht University who became her external supervisor. 
Moreover, Alicia engaged with many students who supported parts of her research as interns, having them join in subprojects focusing on culturing protocols, tissue rewarming strategies, additives to the blood perfusion, nutrition, as well as the mechanical environment of the livers. And to top it off, Alba Pueyo Moliner working as a PhD in Bart Spee's group, joined Alicia to investigate the delivery of  hepatic spheroids into the liver, which showed that these cell clusters could nest and survive in the liver for several hours of perfusion time.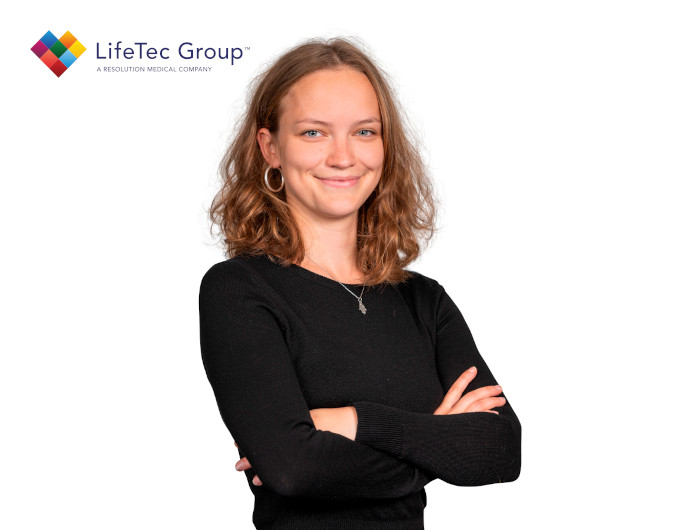 At the start of the project, the livers in the BioLiver platform were alive for about 5 hours, with still lots of room for improvement in terms of functionality. Alicia managed to improve this into better tissue perfusion, better liver functionality, prolonged perfusion time from about 5 hours to over 12 hours, and managed to demonstrate the value that ex-vivo organ perfusion models can have in whole organ studies on device interventions as well as pharmacological and tissue regeneration applications. At LifeTec Group we are proud of these achievements, and the fact that these improvements are now also available to your projects! 
As the SINERGIA project has come to an end, Alicia decided to return to her home and family in Berlin. We wish you all the best in your future!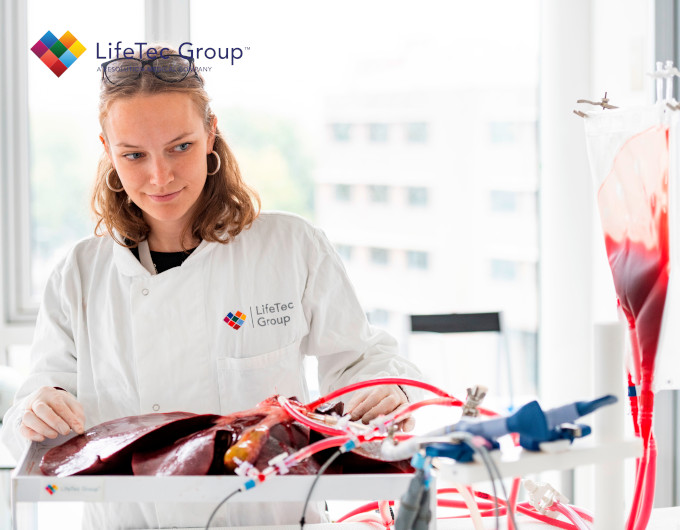 We express our appreciation for the contributions that Alicia and Davy made to LifeTec Group, and wish them all the best for their futures as they embark on new chapters in their lives!