The quest
The Eucardia team approached LifeTec Group in the early development stages of the Heart Damper. Like many start-up companies, Eucardia was looking for fast and effective platforms to assess their innovative device. Animal tests were their first attempt but proved to be ineffective and inefficient for their early-stage device. 
After a discussion with the LifeTec team, a plan for testing and development was drafted, based on several Cardiac BioSimulator and PhysioHeart sessions to collect data and insights based on which new designs and prototypes were developed. 
What was done
Thanks to the potency of the Cardiac BioSimulator platform and PhysioHeart platform, the Heart Damper was thoroughly tested. The device deployment, retractability, hemodynamic performance and dynamic interaction with the ventricle were evaluated. This allowed for effective design iterations, which led to significant improvements in the device in a very short time frame. In other words, LifeTec supported Eucardia to obtain relevant insights, quickly and with a limited budget. 
Testimonials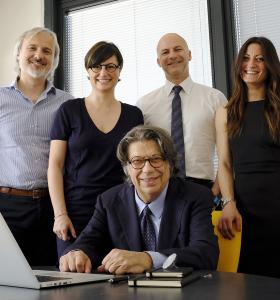 "The PhysioHeart platform allowed us to improve the design of our device faster than we could imagine. A far better methodology to obtain significant data and insights compared to animal tests."
PROF. ROBERTO PARRAVICINI
Eucardia
Services
Pragmatic engineers: that's what our clients, medical specialists and fellow researchers sometimes call us. We are proud of this reputation as it tells you a great deal about the company and its people