The quest
Oxiplenish contacted LifeTec Group and explained that they were working on a donor organ transport system (Airdrive) in which the organ is cooled and perfused to maintain organ viability and ensure successful transplantation.
Oxiplenish had a need for a thorough validation and verification study, necessary for their road to CE marking.  Exactly what the study should contain was not crystalized at that moment. LifeTec Group studied the system and contrived a detailed study protocol. During that period there was continuous communication with Oxiplenish and consultation with regulatory advisory and notified bodies to ensure that the expectations from all parties were clear. LifeTec Group's protocol covered all necessary parameters, including measurements of pressures, flows, temperature, oxygenation, and the study if the system's reaction to extreme situations was adequate.
What was done
After an official agreement on the protocol from all parties, LifeTec Group started the series of tests. The Airdrive was run in the different possible operational modes (liver and kidney) and the behavior of the pressure, flow and temperature was monitored. To verify the Airdrive's measurements a comparison was made with LifeTec's calibrated sensors. Using known artificial resistances built by LifeTec Group, the reaction of the Airdrive system to changes in resistance within and beyond the specified limits was assessed. LifeTec Group's thorough but orderly test reports, ready for review by the notified body shed light on the performance of every relevant detail of the system. Additionally, LifeTec Group created small tools and suggested (small) adjustments to software and hardware to further boost the performance and robustness of the Airdrive. With the results, tools, and advice of LifeTec Group, Oxiplenish has optimized the Airdrive and can now travel further on the road towards CE with a continued co-operation with LifeTec Group.
Testimonials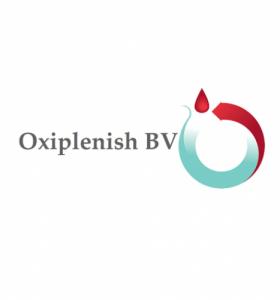 "Understanding flow and pressure was an important prerequisite for Oxiplenish to trust LifeTec Group with the validation of our Airdrive. It paid off!"
JEAN-MARC TER RIET
Services
Pragmatic engineers: that's what our clients, medical specialists and fellow researchers sometimes call us. We are proud of this reputation as it tells you a great deal about the company and its people