The VPH-CaSE project is focused on state-of-art developments in personalized cardiovascular support in the fields of cardiac diagnostics, imaging, intervention and support. At LifeTec Group we work on improvements on our living heart platform to support these developments even better.
The quest
The PhysioHeart™ is a state-of-the-art ex vivo beating heart model. It is a 'close to real' preclinical platform to evaluate pharmacological, cardiological or cardiac surgical treatments, devices or procedures.
At the start of the project, the platform is an acute model currently intended to test procedures that may take up to several hours. Even though the PhysioHeart™ is a 'matured' ex vivo cardiac platform, it can still be further improved in some aspects, such as variability in initial performance, and a restricted lifespan of the hearts used in such studies. 
VPH-CaSE researchers at work at LifeTec Group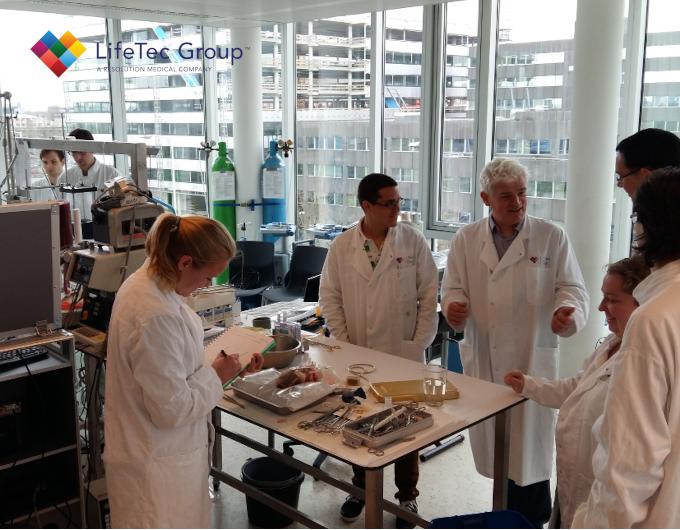 What was and what will be done
At LifeTec Group, Benjamin Kappler's research primarily intends to enhance the PhysioHeart™ platform's usability by obtaining a constant performance and prolonged physiological experimental window of the ex-vivo PhysioHeart. To achieve this goal Benjamin will be using a wide range of medical technologies like clinical chemistry, apheresis, dialysis and immune suppression. Moreover, within the VPH-CaSE project Benjamin aims to influence the tissue physiology to get a controlled and reversible failing heart model, so that failing heart studies and treatment strategies can be more reliable.
Marie Skłodowska-Curie
LifeTec Group is taking part in the VPH-CaSE Marie Skłodowska-Curie Innovative Training Network (ITN-ETN), a major European research and training consortium in the framework of H2020 program, which was built on the foundations of the Virtual Physiological Human (VPH) Initiative.
Besides already being used in many of LifeTec Group's contract research projects, the PhysioHeart™ platform serves the researchers within the consortium and supports their investigations on novel strategies in the fields of optical strain imaging, LVAD support, ultrasound and surface ECG measurements. 
Benjamin Kappler says:
"Currently, LifeTec Group chiefly uses the PhysioHeart™ platform for research purposes and testing acute interventions. My personal goal within the VPH-CaSE project is to guarantee an initial adequate heart quality and an extended lifetime of the hearts, which would make the platform suitable for studies which require longer experiment times. I have already identified pathological situations during transport and blood perfusion, which are expected to be the leading causes for the variability and the limited lifespan of the PhysioHeart™ model."
This project has received funding from the European Union's Horizon 2020 research and innovation programme under the Marie Sklodowska Curie grant agreement No 642612.
-COLOFON
VPH-CaSE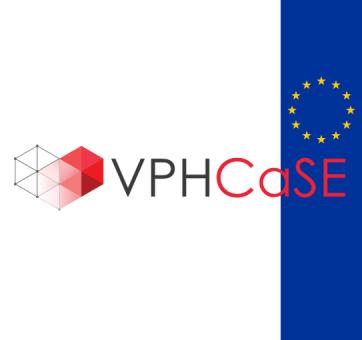 Services
Pragmatic engineers: that's what our clients, medical specialists and fellow researchers sometimes call us. We are proud of this reputation as it tells you a great deal about the company and its people