In this end-of-year news overview, we've compiled some of the highlights from the past year and have a sneak peek at what you can expect from us in the upcoming year. We hope that you'll take a few moments to read through and celebrate the successes.
Teaming up with Resolution Medical
This year, Resolution Medical acquired LifeTec Group. This acquisition is a significant milestone for our company and will provide us with the resources and support to continue to grow and expand our services.
This acquisition brings on excellent opportunities for both companies and for our customers. It will allow us to offer an even wider range of services and to continue to innovate and improve.
We are excited to have started this journey this past year. The first clients together have already been served and we look forward to serving many more in the next year.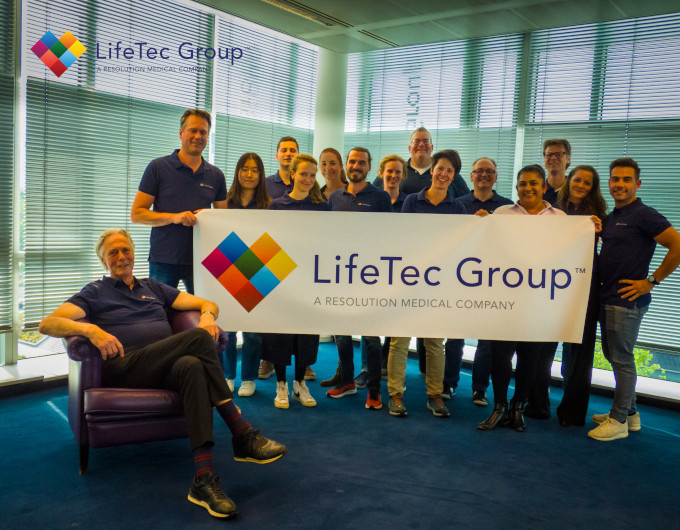 New website
We are excited to announce the launch of our new company website. The website has been completely redesigned to provide customers with a more engaging and user-friendly online experience.
The new website offers a modern design and intuitive navigation, making it easy for visitors to find the information they need. It also includes detailed information about LifeTec's BioSimulators and services.
In addition to providing information about the company, the website also serves as an online hub for LifeTec's latest news and updates. We're always looking for ways to improve the customer experience, and our new website is just one example of that commitment.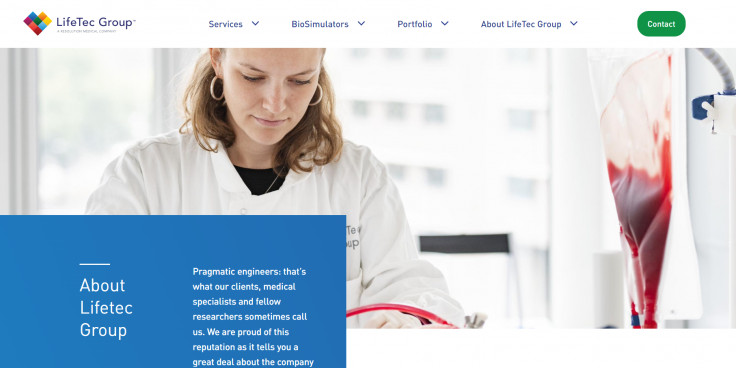 Conferences
This year we attended several conferences. These conferences provided valuable opportunities for us to connect with industry experts and learn about the latest trends and developments in our field. LifeTec Group can also support your conference exhibition as a service, by providing our hands-on BioSimulation workshops for your therapy. Here you can find an overview of conferences we have contributed to in 2022.
Annual meeting of German Cardiology Association DGK
For many years, LifeTec Group teams up with Cardiac Dimensions for the German Cardiology conference DGK. Looking back on our time in Mannheim, we're proud of the enthusiasm and interest our Cardiac BioSimulator was able to generate. On top of that, we also had a great time together with our partners, as always!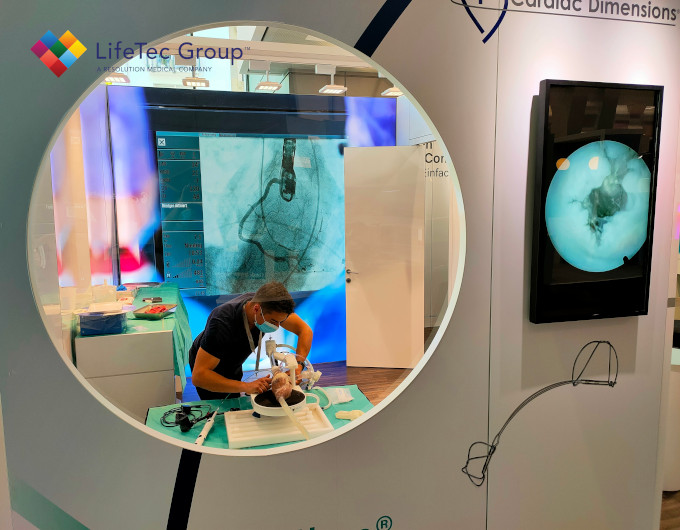 ASAIO and Transcatheter Valve Therapy congresses
LifeTec attended the ASAIO conference in Chicago in June, where Alicia and Marco presented the latest developments on the BioLiver and Cardiac BioSimulator platforms.
LifeTec also attended the TVT conference, reconnecting with project partners and seeing devices that our team had supported in the early stages perform well in clinical practice.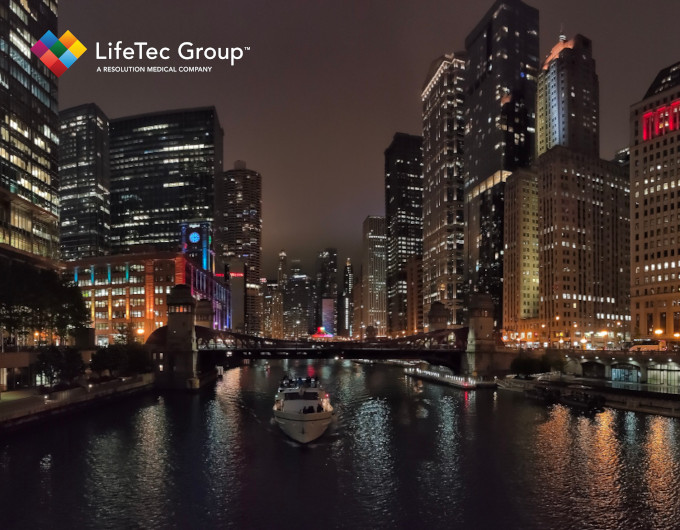 Transcatheter Cardiovascular Therapeutics conference
In September LifeTec Group exhibited at TCT, a world-class event in Boston, where the Cardiac BioSimulator was showcased and fellow exhibitors were challenged to some hands-on activities on our booth. This year's exhibition marked the first-ever joint conference exhibit with Resolution Medical, where the integrated approach of combining device development with BioSimulation was highlighted. Attendees were invited to conduct implant simulations on the Cardiac BioSimulator and the team even provided endoscopic cameras for a few studies.
After hours, our team enjoyed the city of Boston and attended a Red Sox game at Fenway Park.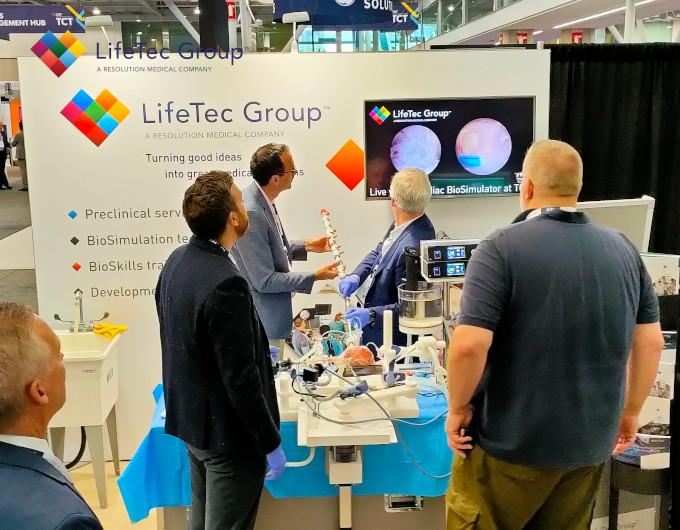 EACTS conference
LifeTec attended the EACTS conference in Milan this past October, once again bringing the Cardiac BioSimulator to the exhibition. At the conference, our team enjoyed many interesting discussions with cardiac surgeons and medical students about the value of BioSimulation for education and training. We also invited attendees to engage in hands-on interaction with the Cardiac BioSimulator. Especially the valve implantation studies we did on-site,  working with a research group from the University of Bologna and the next day with Novostia to demonstrate the effectiveness of their techniques, were really fun and special.
And of course, our team also enjoyed the city of Milan
and its local cuisine.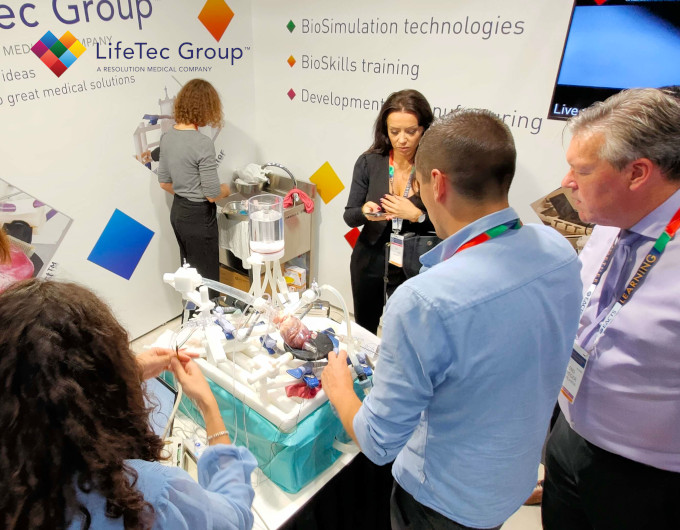 BioSimulators development
Innovation is at the heart of progress. It drives us to continuously improve and find new solutions to the challenges we face. Whether it's developing groundbreaking technology, creating more efficient systems, or simply finding a better way to do things, we are constantly striving for progress. And at LifeTec Group, we are no different. We believe that the pursuit of innovation is a never-ending journey, and we are committed to pushing the boundaries of what is possible. This past year we have not been sitting still and continued innovating on our BioSimulators.
Cardiac BioSimulator
The Cardiac BioSimulator is our workhorse ex-vivo beating heart setup using cadaver hearts of any species. We are continuously working to improve and expand the capabilities and realism of  our Cardiac BioSimulator system, and below we share some of the topics we've advanced on in 2022.
As an extension to the existing fixed piston-driven stroke volume that is currently applied to the cadaveric hearts, a new cardiac contraction model is being implemented which has the activation and control of the heart programmed to behave actual contractile myocardial tissue. The model calculates real-time cardiac responses to hemodynamic load variations, and drives the pumps accordingly. This will allow the Cardiac BioSimulator to respond more like a living heart.
A newly developed module for the Cardiac Biosimulator allows for ultrasound imaging in mid-esophageal and transgastric views, providing access to both viewing angles during a procedure or training. This new module can be helpful for cardiac device developers as we can now provide more of the clinically relevant imaging situations in this BioSimulation platform.
The Cardiac BioSimulator platform is available as a service, making use of our experienced team, as well as for lease or purchase. Reach out to us for more information.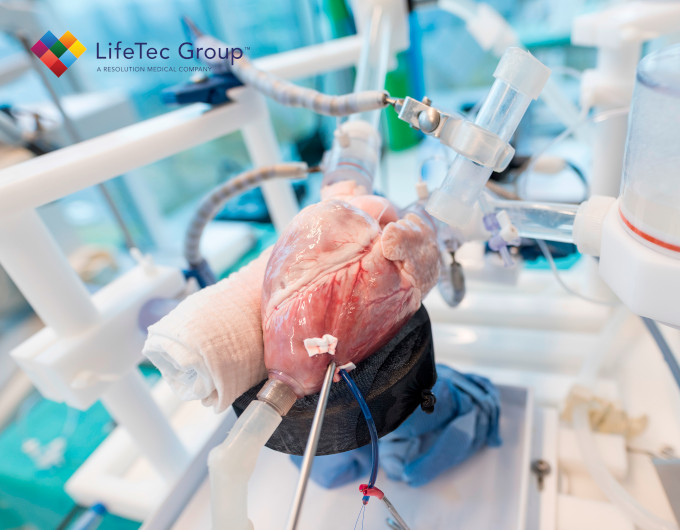 PhysioHeart™
The PhysioHeart™ is LifeTec Group's isolated beating heart platform that allows for the study of cardiological and surgical products for the heart in a living heart under realistic physiological conditions. The research activities that we've engaged in to further improve the PhysioHeart™ in 2022 are summarized here.
In 2022 LifeTec Group participated in a European Grant project called SIGNET in which we have been studying the electrophysiological behaviour of the PhysioHeart™ platform. We started performing pilot experiments to measure electrophysiological signals in the PhysioHeart™ platform with basic electrodes. Next, equipment was improved by creating a square electrode grid with 16 to 64 channels. In the picture below, unipolar signal recordings are shown acquired on a PhysioHeart™ after 3 hours of working mode. Basic drug testing was done and verified in the electrograms. By acquiring multiple channels, depolarization wave direction and velocity can be analysed which are valuable parameters in EP ablation procedures. Studying the electrophysiological behaviour will be continued within the next year by going through literature to learn more about important measures in EGM's, improve on the acquisition hardware and mainly processing software as well.
The PhysioHeart™ is available as a service performed by our experienced team.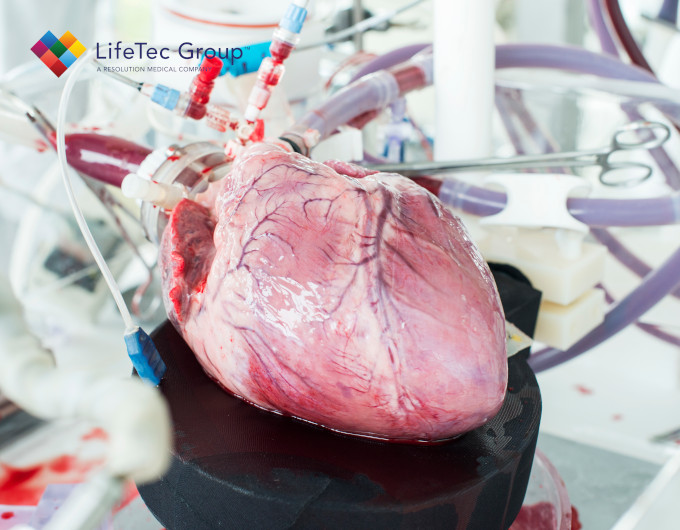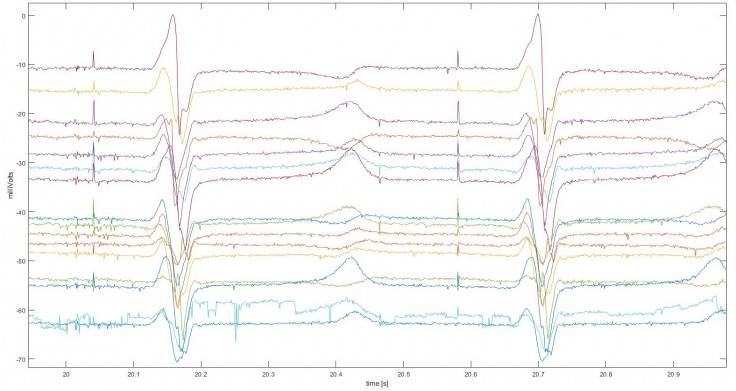 BioLiver Platform
The BioLiver Platform is LifeTec's ex-vivo perfused liver model that allows researchers to assess the effectiveness of interventional studies. It is a living, functional ex-vivo liver that is perfused with oxygen and nutrients and offers flexibility through the ability to control perfusion location, temperature, blood pressure, and flow. Its application is to support the development and testing of medical devices and therapies for liver diseases and being able to study tissue response to such interventions.
The LifeTec Group team has been working to advance the field of perfused organ modelling. In the case of our BioLiver Platform, this means we have aimed at optimizing the flow dynamics and addressing potential sources of mechanical stress on the organ, striving to achieve longer-term perfusion with fewer complications. Additionally, we could show that slaughterhouse-obtained animals are a reliable alternative source to livers from laboratory animals during ex-vivo perfusion. Our goal is to provide a more robust and reliable platform for researchers and clinicians to study liver physiology. We believe that this work has the potential to significantly impact the development of new interventional techniques.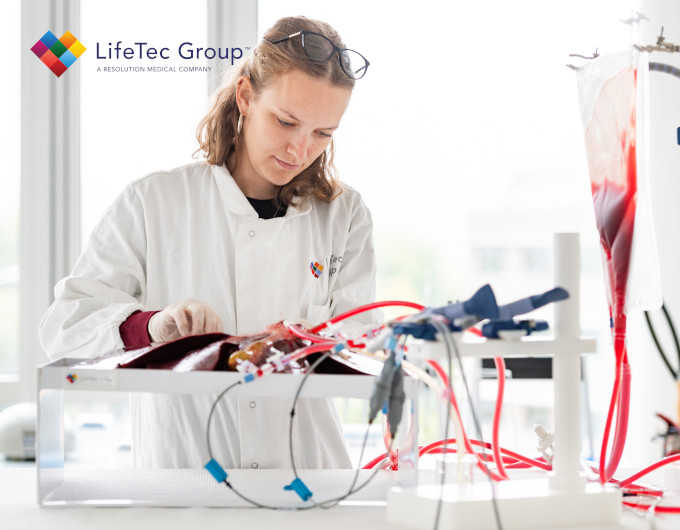 Osteochondral Platform
LifeTec Group has also developed the next step in their Osteochondral Platform, which allows for the cultivation of bone and cartilage tissue together while maintaining isolated environments for each tissue.
The latest advancement in the platform is the addition of a loading module that can deliver both compressive and sliding (or shear) loads to the samples, more closely mimicking the environment of cartilage in a joint. The new platform can culture six samples at a time and load them with micrometre accuracy, allowing for lifelike conditioning of the samples. This is especially useful for implant studies, but can also offer new insights for drug dose-response studies or other screenings before moving to animal trials. This can significantly reduce the number of animals needed and save time, effort, and money. Additionally, as it is possible to program different loading patterns, this platform can support research into the beneficial or detrimental effects of such loading on cartilage health.
It is possible to purchase the Osteochondral Platform from LifeTec Group. The platforms have been sold to various research institutions and companies.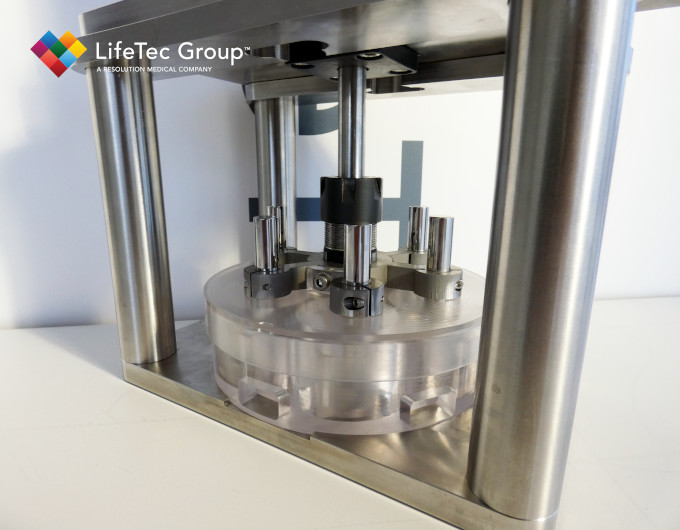 VAscular BIOreactor
The VABIO (VAscular BIOreactor) system is a bioreactor that allows for the study of vascular behaviour by subjecting a medium-sized artery to mechanical and hemodynamic loading conditions and maintaining its functional state for several days.
In 2022, LifeTec Group has been working with the Healthcare Technology Innovation Centre at the Indian Institute of Technology Madras, to use the VABIO system to study early-stage changes in vascular properties when exposed to risk factors using indigenous image-free ultrasound technology. A VABIO system was purchased for the research lab in India. The research team received hands-on training in operating the system, understanding its components and software, handling carotid arteries, and troubleshooting problems. The team is now prepared to commence experiments in using their VABIO system in their own laboratory in Madras.
VABIO is available for purchase or lease. Please contact us for more information!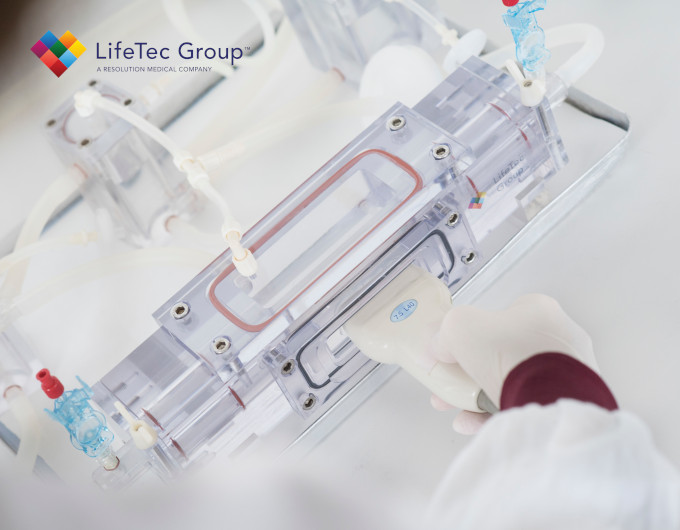 Contributions to Scientific Research
LifeTec's technology is science-based and we are extremely proud of our partners who report on their research advances, findings, and results that were achieved through collaboration with our team and the use of our advanced BioSimulators. Additionally, we are proud of our own team's publication and are happy to share these papers with you.
A word from our CEO
With the year ending and the Holiday season coming never did we have so many amazing achievements to proudly look back at. Leaving the obstacles experienced by COVID behind, 2022 has brought so many great things for all of us and people we serve.
The acquisition of our group by Resolution Medical and the wonderful collaboration with our USA colleagues has resulted in many more opportunities to further excel. The expansion of our services with a brand new, medical imaging equipped SimLab in Minneapolis and prototyping capabilities in Eindhoven have initiated the next stage to further accelerate the pathway to innovation.
Our development team has achieved big steps forward in realizing new and ever improving preclinical services as well as biosimulation technologies, ensuring that we continue to be the preferred and trusted partner in medical technology development.
It's been truly a pleasure to work with the many loyal and new clients and partners, but specifically with their devoted and bright people to support their missions. The many goals reached this year couldn't make me more proud of the wonderful team we have and all those that have supported us. Thank you so much for making it all happen!
We will continue to be at your service in 2023 with the same dedication and joy to make sure that patients will benefit from the innovations we deliver. Now first, enjoy the Holidays and the invaluable moments with family and friends.
On behalf of the entire team, our warm wishes for a Merry Christmas and healthy New Year!
Jurgen de Hart
CEO LifeTec Group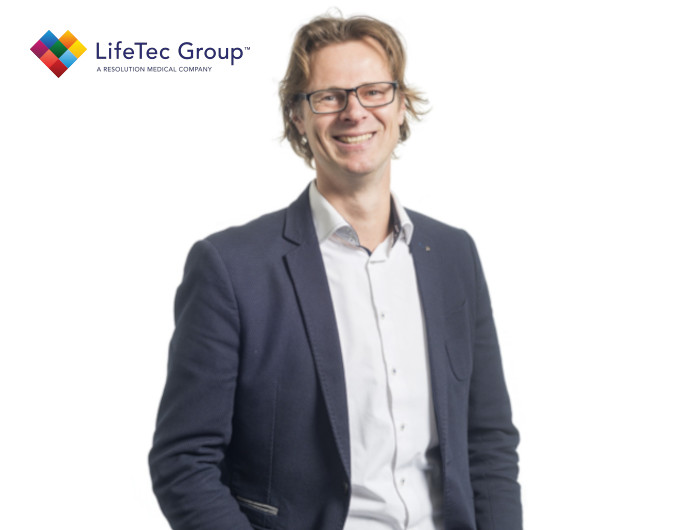 Merry Christmas and New Year's wishes
As the holiday season approaches, we at LifeTec Group would like to take a moment to extend our warmest wishes to you and your loved ones. May your Christmas be filled with joy, love, and laughter, and may the new year bring you health, happiness, and success.
We are grateful for the opportunity to work with you and to be a part of your lives. Your support and partnership are invaluable to us, and we look forward to continuing to serve you in the coming year.
Wishing you all the best this holiday season,
LifeTec Group Team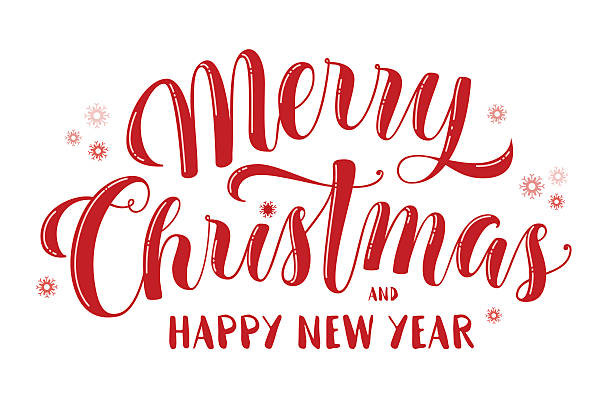 Sneak peek @ 2023
We have so many exciting plans for 2023 and it's a great pleasure to provide a quick peek at some of them!
As an extension to our preclinical services we will start offering concept engineering and prototyping services in 2023 at our Eindhoven-based facilities. Our prototyping lab will start to be operational in the first quarter of 2023 and enables us together with our clients to tweak or adapt their devices on the fly during the preclinical studies. This ensures an optimal use of lab time and prevents delays in R&D programs speeding up the design process even more.
Next to that, our SimLab in Minneapolis will be further equipped with advanced medical imaging capabilities such as fluoroscopy. This will allow us to offer a simulated cathlab setting for even more realistic studies to bridge bench to animal and animal to patient.
We will have a strong focus on talent development and cross-training of our teams to expand our competencies globally even further and support the new services and products in our pipelines.
You will also be seeing us again at conferences and exhibitions next year. We are looking forward to hearing about the progress and needs of your R&D and training programs.
And finally, after a time of restricted social activities, one of our best intentions for 2023 is to increase our social time together. We hope you will join us on one of these occasions!